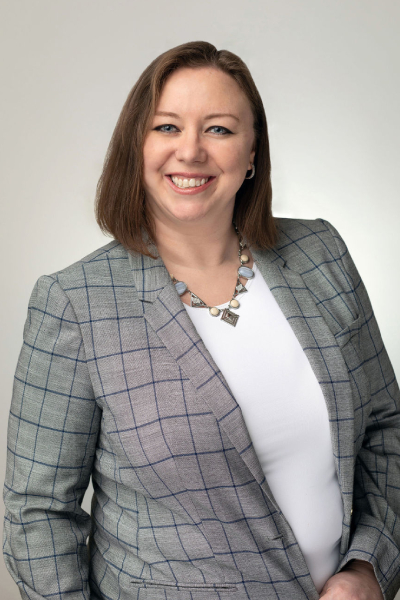 HEATHER R. BELL
Executive Vice President – National Title Examination
Heather brings with her over 20 years of residential and commercial production and transactional experience. After learning the basics at a local residential title agency, she spent the next 8 years underwriting first at Kensington Title Agency and later, Kensington Vanguard. Her responsibilities included helping to oversee their national high-liability division and handling residential and commercial sales, commercial lending, development, and multi-state portfolio transactions from production to policy-issuance.
Heather then accepted an opportunity to join the New Jersey State underwriting team for Stewart Title Guaranty Company where she partnered with agents working on complex title issues and coming up with creative solutions to facilitate transactions. She served as a speaker for their Continuing Education School presenting at state accredited Title Insurance Producer seminars as well as providing CLE attorney credit at events for law firms and the Bar Association across the State.
In 2017, she returned to oversee the New Jersey branch operations for KV before assuming her new role with the company in 2021.
Heather holds title producer licenses in New Jersey, Ohio, Maryland, Vermont, Virginia, Georgia, Maine, Minnesota, Michigan, Wisconsin, Colorado, Pennsylvania, North Carolina, Delaware, Indiana, New Hampshire and the District of Columbia. She has been a delegate to the New Jersey Land Title Association and New Jersey Land Title Rating Bureau. She is currently serving as Chair for the New Jersey Land Title Association Agency Section Management Board and as a trustee for the New Jersey Land Title Institute. She is the Editor-in-Chief of Advocate, the NJLTA award winning statewide publication. She is also a member of the NJLTA Recording Practices Committee and of the Association's Finance Committee.