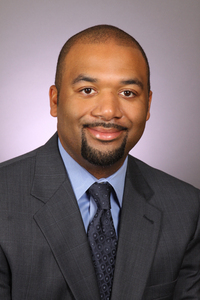 Marc Wiltshire
Executive Vice President, DC Metro Region
In April 2014, Marc Wiltshire joined Kensington Vanguard's DC Metro Division and is responsible for managing the Woodbridge, VA operation in addition to shaping the strategies and growth initiatives for the Mid-Atlantic region.
After receiving his Juris Doctor from The George Washington University Law School in the District of Columbia in 2004, Marc began his career in the title insurance industry with Shreves Schudel, et al., PLLC, Counsel to RGS Title, LLC, in their Lake Ridge office. Wiltshire's performance in that role quickly won him the opportunity to advance into the management position for that branch. Being promoted to Branch Manager allowed Marc to utilize his organizational skills to streamline processes and procedures, improving operational agility and, in turn, maximizing productivity and profitability.
During his nearly 10 years with Shreves Schudel and RGS Title, Wiltshire received several honors, including Manager of the Year for RGS Title, LLC, and induction into the Prince William Association of Realtors Hall of Fame, a distinction he earned the same year that Association named him their Educator of the Year.
Prior to graduating from The George Washington University Law School, Wiltshire earned his undergraduate Bachelor of Arts degree in English from Boston University.